About BIT Gaya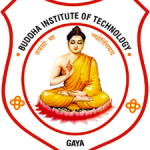 "Buddha Institute of Technology" is an engineering institute which has been established in the year 2008 at Industrial Area, Gaya on Bodhgaya Road , falls under the umbrella of  group " BIT Group of Insitutions " , founded by Er. Awadhesh Kumar , the Founder & Chairman as well as a down-to-the-earth Social Worker . It is a nascent institute which is providing technical education of Degree standard and aspires to develop a model institute of repute under the guidance of experienced academicians & highly skilled professionals. This institute is affiliated by Aryabhatta Knowledge University, Patna, Bihar and subsequently approved by All India Council of Technical Education (AICTE).
Buddha Institute of Technology, Gaya is promoted by a group of professionals & prominent social workers under auspices of "OM SAMAJ VIKASH PARISHAD" with the objective to produce an excellent level of technocrats through technical education.
Our aim is to provide amalgamated and eminence education to young minds in Engineering & Management Education to convert them into effectual technocrats and wants them to be ready to combat tough challenges in the competitive world and also substantiate to be a respectable human being.
Buddha Institute of Technology provides the Degree of Bachelor of Technology (B.Tech) in five disciplines – Civil Engineering , Electrical Engineering , Mechanical Engineering , Computer Science & Engineering , Electronics & Communication Engineering.
Our Objectives
• To provide experience-based learning for multifaceted development.
• To set standards for professional preparation of educational leaders.
• To foster innovative and responsible integration of technology in education.
• To encourage the spirit of inquiry through research & development.
• To uplift career education through honorary career counseling programs in urban as well as rural areas.